NEWS

DANSE SYLVESTRE
EAC Les Thermes + Residences d'Artistes, Bourbonne-les-Bains, France
May 30 - June 27, 2021
Opening reception: May 29 at 7 pm
An exhibition featuring: Elise Tak, Jeremy Dussaussoy, Jouve-Jeanne Pierrotte.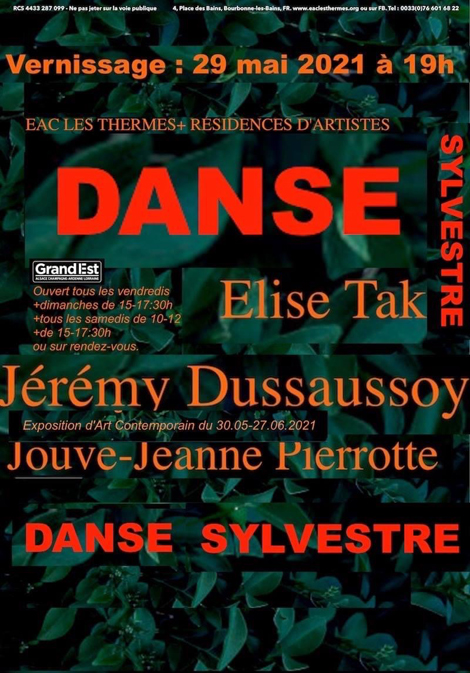 UNUSUALLY ORDINARY (ONGEWOON ALLEDAAGS)
Kunsthal Helmond, The Netherlands
April 10, 2021 - March 13, 2022
An exhibition curated by Dirk van der Burg, the photographer laureate of the Netherlands. With a.o. Elise Tak, Alphons Freijmuth, Sjef van Schaijk, Dick Verdult, Klaus Hoefs, Jan Knap, Frans Franciscus, Maria Roosen, Esther Janssen, Twan Janssen, Merijn Bolink, Rob Verf, Sven Kroner, Geer van Velde, Bert Sissingh, Gé-Karel van der Sterren, Martin Voorbij, Frank Breuer, Martin Parr, Mattijs van den Bosch, Ulla-Stina Wikander and of course Dirk van der Burg himself.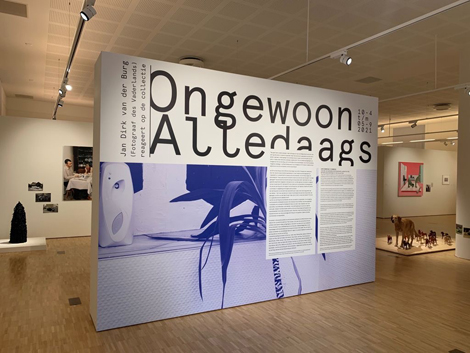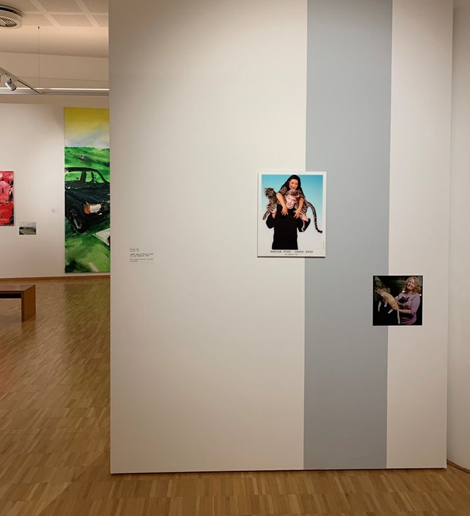 INTERVIEW ON YALE UNIVERSITY RADIO WYBCX
Interview Elise Tak by Brainard Carey >> to listen click here
'Fiction', article on Elise Tak by Brainard Carey >> to read it click here

PAGING DOCTOR FAUSTUS (a staged reading)
A nightmare cabaret set in the psych ward of a VA Hospital
FiveMyles Gallery, Brooklyn, New York
April 11, 2019, at 7pm
A collaborative project by: Paul Genega (writer), Patricia Lee Stotter (writer/composer), Mary Chang Creates (director), Elise Tak (imagery), Mark Pinto (imagery), Donald M Rebic (composer). With the actors: Dion Graham, Anne O'Sullivan, Ilene Kristen, Carol Jacobanis, Gregory G. Schott, Deborah Unger. Plus: Jozias Henderikse (sound design engineer), Tanya Gupta (videographer), Liesbeth Nieuwenweg (graphic design), Sugimura Anita (tech support)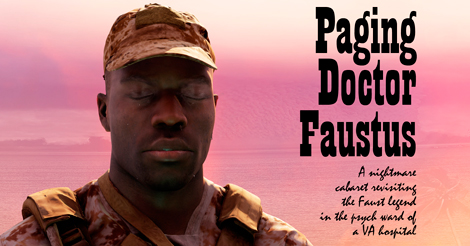 TRANSGRESSION (Irreverent, unsettling contemporary art)
International group exhibition
March 7 - April 17, 2019
Opening: March 7, 6.00 - 7.30 pm
Hudson Guild Gallery, 441 West 26 Street, New York, NY
Curated by: Rick Krieger and Jim Furlong.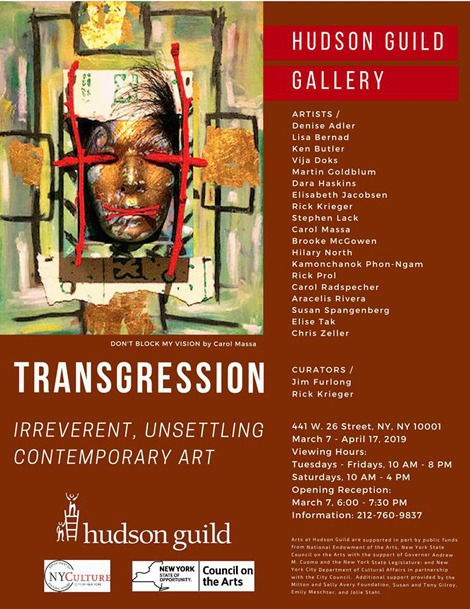 4D PAINT TOOLS
Check out my new web page 4D Paint Tools dedicated to new works which have been textured using the 4D Paint tools from Plugins 4D.

A NEW YORK STATE OF MIND
(STORIES FROM THE UNUSUAL SUSPECTS)
Exhibition in De Cacaofabriek, Helmond, The Netherlands
September 2 thru October 7, 2018
Curated by: Elise Tak
Featuring artists and artist projects from New York: Cacao Marciano/Martian Chocolate (Erik Sanner), Mary Chang, Joe Gilmore, Rick Krieger, The Madness of Art (Jim Kempner) + Charlie Hewitt, Marvin Piqué, Arlene Rush, Bishakh Som, Patricia Lee Stotter & Mark Pinto, Hendrika Ter Elst, John Tomlinson, Osaretin Ugiagbe, Loura van der Meule, Elise Tak.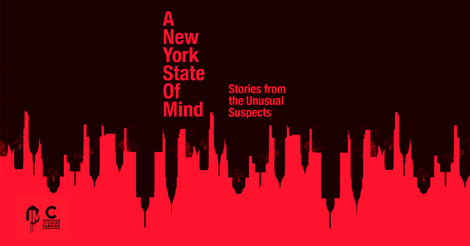 ME, MY SELFIE AND I (Contemporary Self-Portraits)
International group exhibition
October 5 - November 18, 2017
Hudson Guild Gallery, Elliott Center, 441 West 26 Street, New York
Curated by: Rick Krieger and Jim Furlong.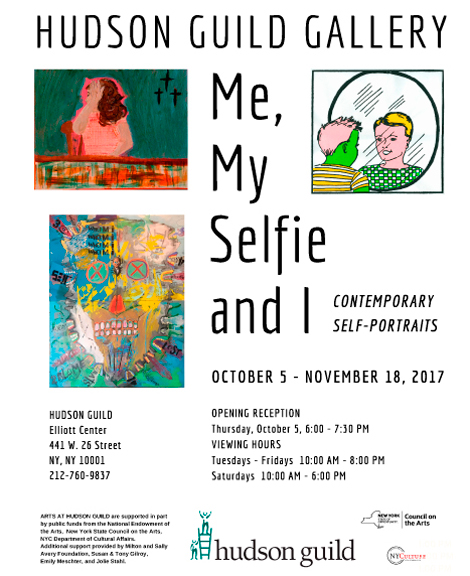 AUA FORTA: ART VAL SINESTRA
International group exhibition + events
November 6-13, 2016 + December 24, 2016 – March 19, 2017
Hotel Val Sinestra, Sent, Switzerland
With: Daniela Belinga, Mario Benjamin, Arno Camenisch, Kurt Derungs, frölicher | bietenhader, Frederikke Hansen, Renate Lerch, René Müller, ​Kurt Ryslavy, Helene Sperandio, Sarah Studer, Elise Tak, Timo Ullmann, Jacqueline Weiss, Angela Wüst. Initiative and artistic direction: Daniela Belinga.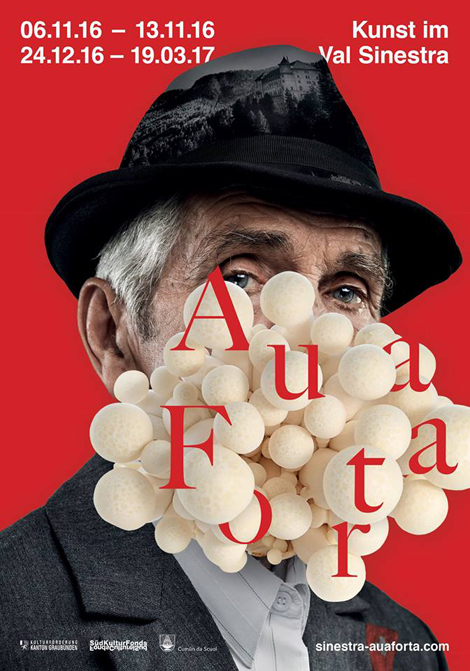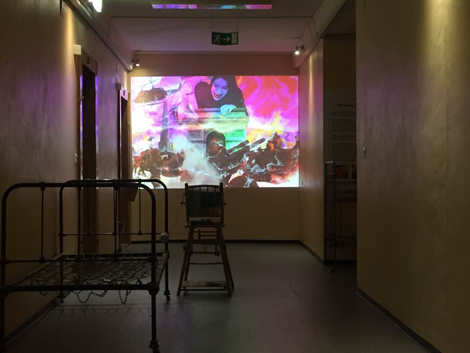 Aua Forta: Art Val Sinestra, 2016-2017
Hotel Val Sinestra, Sent, Switzerland

CHECK OUT MY NEW VIDEO TUTORIAL ON cmiVFX
High end video training for the Visual Effects Industry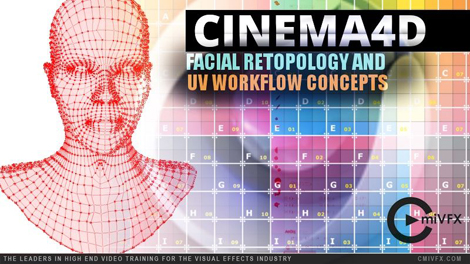 Proper UV Solutions and Retopology for Face Modeling
in Cinema 4D

This tutorial is the first of a three part series around texturing and rendering a realistic head in various skin shades. In part 1 of this course, a base head model will be checked for bad topology. A set of teeth will be retopologized and the head will get a UV map. Of course, we will be using Cinema 4D and Unfold3. However, one can follow along in the software of choice.
Watch the trailer on Vimeo
Buy the tutorial on cmiVFX
RECENT EXHIBITIONS

EXHIBITION WOMEN'S HISTORY MONTH
Elise Tak, Joe Gilmore, Geraldine Anderson Gaines
March 17, 2016
Hudson County Courthouse, Jersey City, NJ

PORTRAIT À CHARGE
Elise Tak, Sarah Morris, Anna Baumgart, Hallgrimur Helgason
January 11 - February 12, 2016
Collège Jean Monnet, Lusignan, France
An exhibition dedicated to the fabricated image of the celebrity figure, featuring works from the collection of FRAC Poitou-Charentes.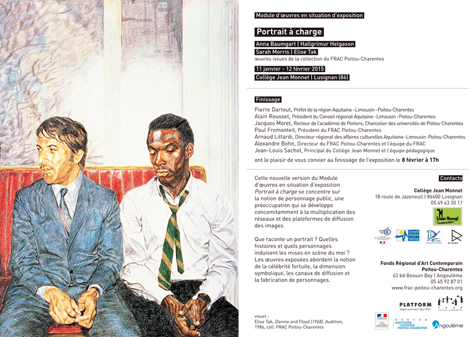 Elise Tak: Thomas Kirby in 'Dannie and Floyd' (audition)
Also in the picture: Dustin Hoffman
Color pencil and ink on paper, 40x28.75" / 102x73 cm, 1986
Collection: FRAC Poitou-Charentes, France

MAGNUM ON SET
October 6, 2015 - March 28, 2016
Museum Helmond, Helmond, The Netherlands
A selection of Elise Tak's work from the museum collection is featured in this exbibition around pictures taken on movie sets by famous Magnum photographers like Henri Cartier-Bresson, Eve Arnold, Elliott Erwitt, Erich Lessing, Burt Glinn, Erich Hartmann, Nicolas Tikhomiroff, Cornell Capa, Inge Morath, Jean Gaumy, W. Eugene Smith and Dennis Stock.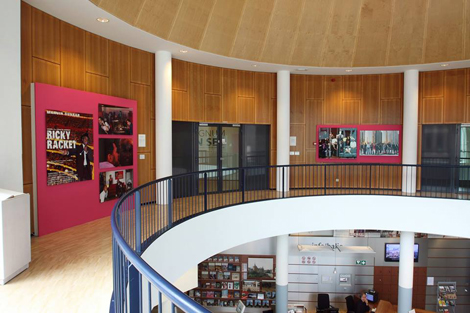 Work by Elise Tak in 'Magnum on Set', 2015-2016
Museum Helmond (photo: © Museum Helmond)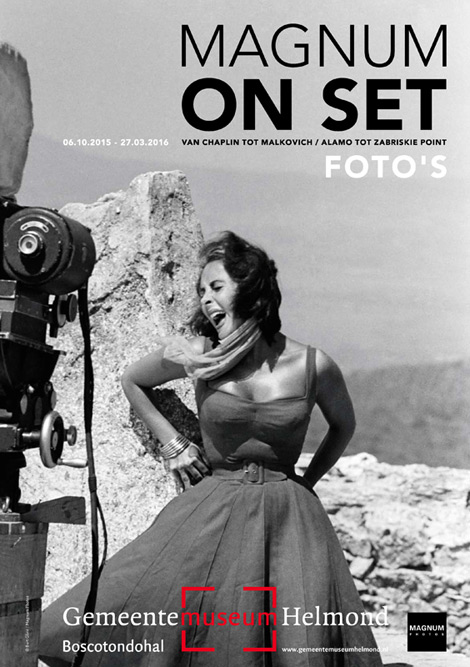 THE BABY DAILIES
October 10 - November 22, 2015
De Cacaofabriek, Cacaokade 1, Helmond, The Netherlands
Solo exhibition featuring a.o. posters and stills from 'The Baby Dailies' and 'The Nose'.



Invitation 'The Baby Dailies'
Elise Tak, digital 3D drawing, 2015
Graphic design: Liesbeth Nieuwenweg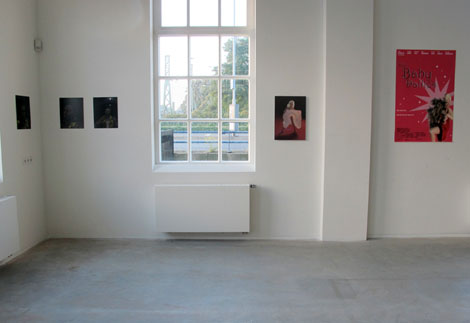 'The Baby Dailies', 2015
De Cacaofabriek, Helmond, The Netherlands

MORE NEWS

For the 2015 spring, summer and fall program Elise Tak joined Issyra Gallery in Hoboken, New Jersey as the program director. For an overview of the program: click here.



Issa Sow and Elise Tak, Issyra Gallery, Hoboken, NJ, exhibition 'La Leçon du Printemps', April 24, 2015 (photo: © André Smits, Artist In The World, 2015)

LA LEÇON DU PRINTEMPS (The lesson of spring)
April 24 - May 23, 2015
Issyra Gallery, 300 Observer Highway, Unit C11, Hoboken NJ
Elise Tak, Robert Egert and Hendrika Ter Elst
Issyra Gallery website: www.issyragallery.com
Issyra Gallery Tumblr: www.issyragallery.tumblr.com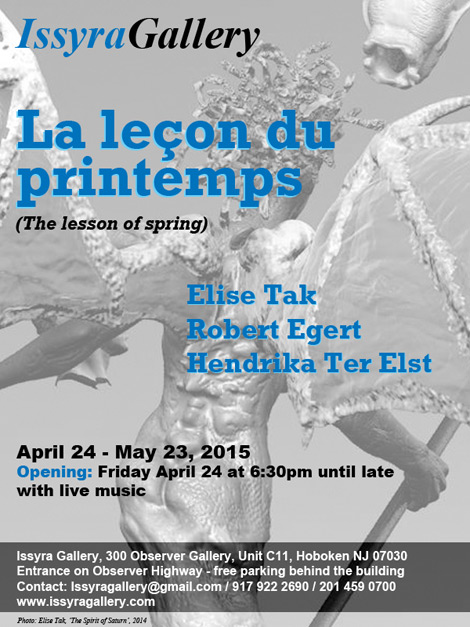 PARTAGE DES CULTURES (SHARING CULTURES)
February 13 - March 13, 2015
Issyra Gallery, 300 Observer Highway, Unit C11, Hoboken NJ
Black History Month Show featuring:
Elise Tak, Jade, Joe Gilmore, Ibou Ndoye and Issa Sow.
Gallery website: click here
Gallery facebook event: click here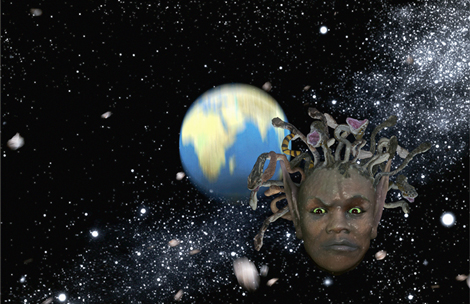 Jeni Wright as Medubis in 'The Spirit of Saturn'
Digital 3D sculpture/painting, archival C-print, dimensions variable, 2012
Edition 3 (+ 1AP).

COLLABORATION WITH ANDRÉ SMITS

ANDRÉ SMITS / ARTIST IN THE WORLD - featuring ELISE TAK
December 6, 2014: 6-10 pm
Soapbox Gallery, 636 Dean Street, Brooklyn, NY
Installation shots: click here
Opening event: click here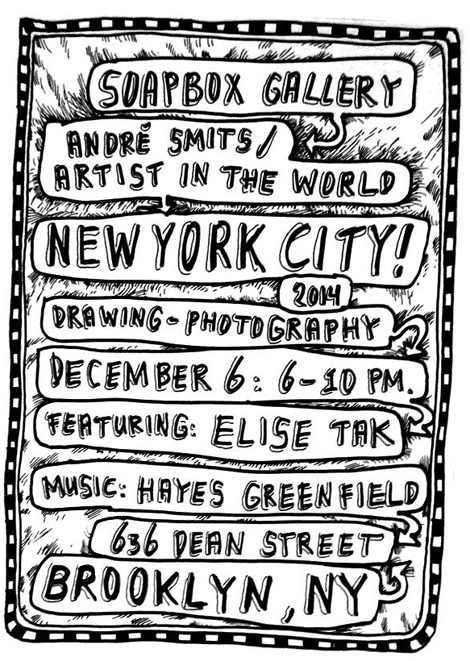 COLLABORATION WITH TOBIAS TAK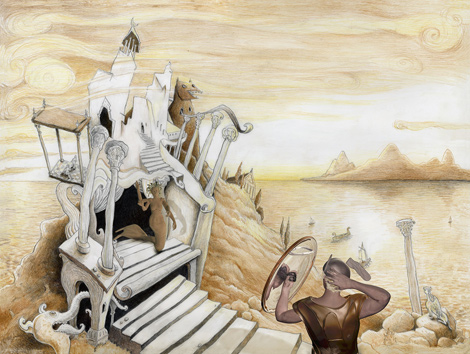 Jeni Wright and Roy Rebergen in 'The Spirit of Saturn' (Perseus and Medusa)
Digital 3D sculpture/painting + background (digitized color pencil drawing by Tobias Tak), matte archival C-print 16x12" /40.6x30.6 cm, 2013

Elise Tak and her brother, comics creator Tobias Tak, are currently working on their very first collaborative work 'The Spirit of Saturn'. In this fairy tale about mankind's mortal misconceptions around divinity and mythology, the traditional and refined drawing skills of Tobias are merged with Elise's high-tech and glossy 3D and CGI techniques. A preview was shown at Pool Art Fair New York 2013.

MORE RECENT EXHIBITIONS, EVENTS AND PUBLICATIONS

DRAWING DEMOCRACIES
October 25 - November 27, 2014
Pratt Institute, Steuben Gallery and Pratt Library, Brooklyn,
New York, USA
Group show with drawings in various media.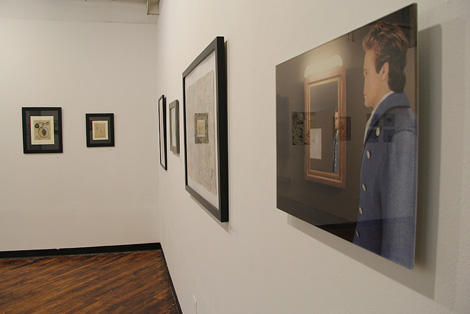 'Drawing Democracies', 2014
Pratt Institute, Brooklyn, New York, USA
Photo: © André Smits

AUTOUR DE FRÉDÉRIC BRULY-BOUABRÉ
December 27, 2013 - February 8, 2014
T&T art contemporain Jarry
43 rue Ferdinand Forest, Jarry, Baie Mahault, Guadeloupe
Group show around the work of the Ivorian artist Frédéric Bruly-Bouabré, featuring works on paper (size of 15x19 cm) by more than 60 artists. Curated by Naïma Chomereau-Lamotte.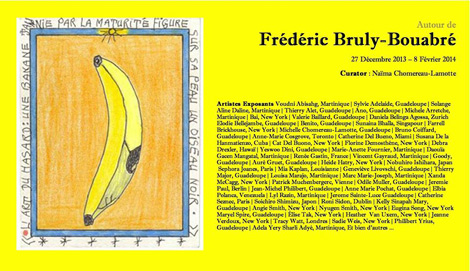 POOL ART FAIR NEW YORK 2013
10, 11 and 12 May, 2013
Flatiron Hotel, Room # 408
Corner 26th Street and Broadway, New York
Elise Tak presented her complete series 'The Nose' and a preview of 'The Spirit of Saturn', a collaborative project with her brother Tobias Tak, comics creator, graphic novelist and artist. In this work the fantasy worlds and techniques of the two artists meet and merge into a new and exciting whole.



HELMONDSE FAVORIETEN
Highlights from the collection
of the Museum Helmond
16 October 2012 - 8 February 2013
Featuring Elise Tak (her series 'Coup de Grace'), Anton Corbijn, Inez van Lamsweerde and many more.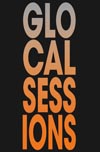 'GLOCAL SESSIONS'
20 January - 15 September 2012
Group exhibition in FRAC Poitou-Charentes
Angoulême (France)
Six artists present their work alongside
works of their choice from the FRAC
Poitou-Charentes collection.
Click here for the Elise Tak works in their collection.





'A Collection for Aruba'
25 May - 10 July 2012
Kasteel Keukenhof, Keukenhof 1, Lisse (Netherlands)
Work from the Mol collection, incl. Elise Tak, Carlos Amorales, Yael Davids, Alicia Framis, Meret Oppenheim, Rob Scholte, Richard Tuttle and many more.



'Good & Evil'
29 April - 1 July 2012
Galerie Vivid, Rotterdam (Netherlands)
With: Elise Tak, Atelier Van Lieshout, Gijs Bakker, Bas van Beek, Boudewien van den Berg, Gregory Green, Dirk Van der Kooij, Ted Noten, Dennis Parren, Hisakazu Shimizu.