Techniques: 4D Paint tools

On the computer Elise Tak 's main creation tools are Cinema 4D, zBrush and 3DCoat, Affinity Photo and Luminar. To give Cinema 4D the desired functionality for a modeler/painter and to give her work a cinematic look, helper plugins are used such as the HB modeling bundle (a must have for modelers), Seamilar (UVs by marking edge seams), CD tools (the late Cactus Dan's rigging tools), and renderers such as Arnold, Corona Renderer and Maxwell Render. This page is dedicated to Elise Tak's new works which have been textured using the 4D Paint tools from Plugins 4D. Scroll down for more images and text.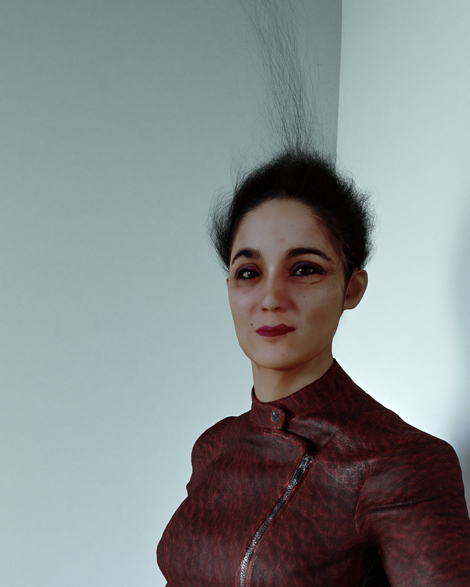 Forough Amirshahi, 2018
Digital 3D art, C-print on fine art paper, Cinema 4D, 4D Paint tools from Plugins 4D, ZBrush, Substance Painter, Corona Render for Cinema 4D, Affinity Photo, Luminar

For years, Cinema 4D artists have been complaining about the outdated UV and paint system in Bodypaint. For texturing one had to resort to Mari, Mudbox (sculpting and texturing on Photoshop-like layers), 3DCoat and Substance Painter. After having tried them all and with all of them having their incompatibility issues with either MacOSX or Cinema 4D, Elise Tak kept dreaming of a Mudbox like all-in-one application of the sculpt brushes and paint brushes, while using real Photoshop layers and masks (the strong point of Bodypaint) and using stencils to do interactive projection painting on your models (the best method to have your models look physically correct, much better than procedural shading). The answer came with the 4D Paint tools from Plugins 4D. www.plugins4d.com/4d-paint-overview
All the body paint tools can be used, Bodypaint's Photoshop layers including the masks in combination with the 4D Paint brushes using the same settings as Cinema 4D's sculpt brushes (i.e symmetry, masking, stencil, stamps, plus seamless free-hand/rectangular/lasso drawing). Furthermore, designers can use the 4D Publish tools from Plugins 4D to create vector shapes, import SVG files directly into Cinema 4D, use them as stencils or stamps and what's more, it is possible to make interactive 3D PDF pages, which is great for presentations in full 3D.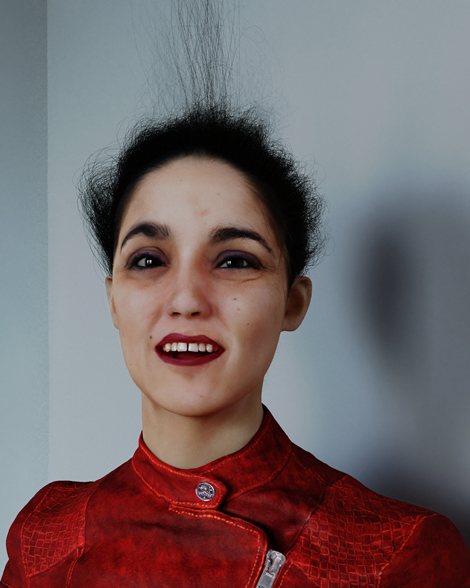 Forough Amirshahi, 2018
Digital 3D art, C-print on fine art paper, Cinema 4D, 4D Paint tools from Plugins 4D, ZBrush, Substance Painter, Corona Render for Cinema 4D, Affinity Photo, Luminar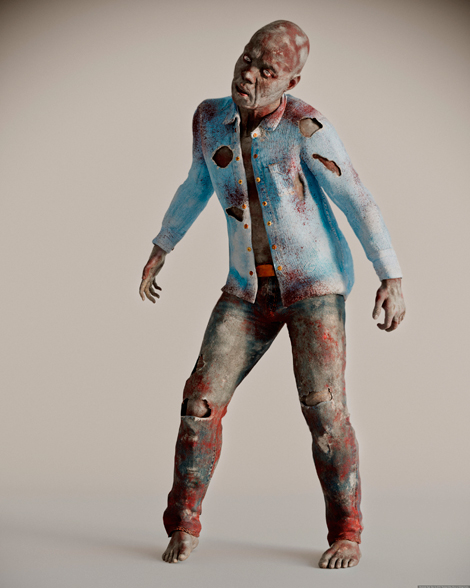 Thomas Kirby for 'The Ghost of Beestenwood' (Jeni Wright, 2015) screen test #1
Digital 3D art, C-print on fine art paper, Cinema 4D, 4D Paint tools from Plugins 4D, ZBrush, Substance Painter, Corona Render for Cinema 4D, Affinity Photo, Luminar


Thomas Kirby for 'The Ghost of Beestenwood' (Jeni Wright, 2015) screen test #2
Digital 3D art, C-print on fine art paper, Cinema 4D, 4D Paint tools from Plugins 4D, ZBrush, Substance Painter, Corona Render for Cinema 4D, Affinity Photo, Luminar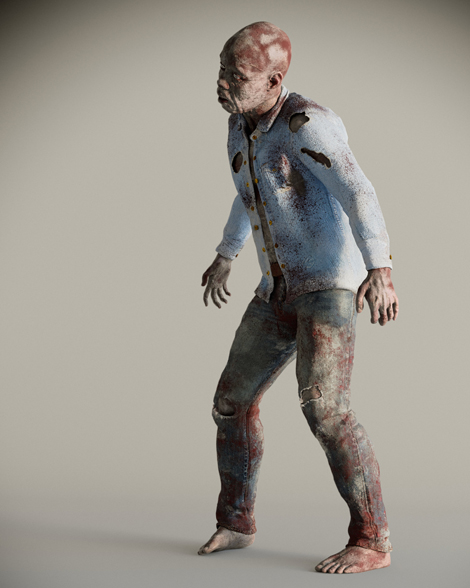 Thomas Kirby for 'The Ghost of Beestenwood' (Jeni Wright, 2015) screen test #3
Digital 3D art, C-print on fine art paper, Cinema 4D, 4D Paint tools from Plugins 4D, ZBrush, Substance Painter, Corona Render for Cinema 4D, Affinity Photo, Luminar