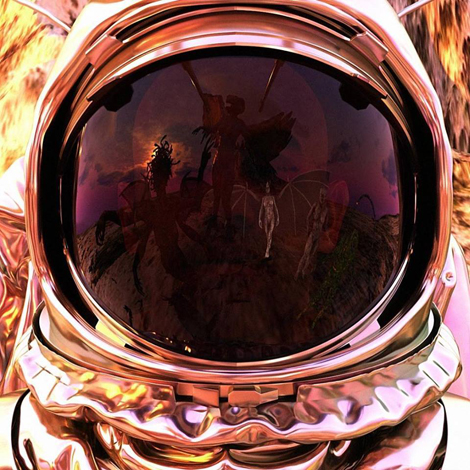 Charlie Pep in The Spirit of Not (2011)
(in the reflection of spacesuit: Marian Xiao, Forough Amirshahi, Jeni and Naomi Wright, Anita Carbajal as the five Spirits of Not)
Digital 3D art, C-print on paper, Cinema4D, 4DPublish, zBrush, Substance Painter, Corona Render for Cinema4D, Affinity Photo, Luminar
© Elise Tak, 2018

Elise Tak is a visual artist based in Brooklyn, New York. In her art she blends day-to-day reality with cinematographic fiction. She uses the imagery of film and popular culture to create a rich fictional and visionary world, while at the same time discussing contemporary, socio-political issues. It is an intricate play between reality and fiction, between life and art, because whereas in the movies, real living actors create a false existence, in Tak's work even these actors are pure fiction. Elise Tak works in both traditional and modern, digital (3D) media.
More info and full artist statement: click bio & statement
Learn more about Elise Tak's character actors: click character lounge
Current and recent shows and events: click news
New work and work in progress: 4D Paint tools (page dedicated to new works which have been textured using the 4D Paint tools from Plugins 4D).


FACES
St Josephs College, Brooklyn, New York
September 15 - October 20, 2021
Opening reception: September 15, 5.30 to8 pm
An exhibition featuring: Elise Tak, Ramona Candy, Stephen Basso, Brooks Frederick, Jimmy James Greene, Corey Lightfoot, Karl Macintosch,Kathleen Migliore-Newton, Jorge (JAVA) Valdes.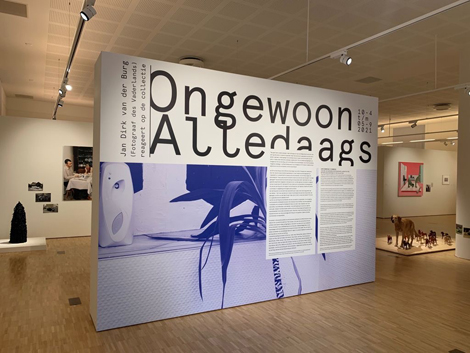 UNUSUALLY ORDINARY (ONGEWOON ALLEDAAGS)
Kunsthal Helmond, The Netherlands
April 10, 2021 - March 13, 2022
An exhibition curated by Dirk van der Burg, the photographer laureate of the Netherlands. With a.o. Elise Tak, Alphons Freijmuth, Sjef van Schaijk, Dick Verdult, Klaus Hoefs, Jan Knap, Frans Franciscus, Maria Roosen, Esther Janssen, Twan Janssen, Merijn Bolink, Rob Verf, Sven Kroner, Geer van Velde, Bert Sissingh, Gé-Karel van der Sterren, Martin Voorbij, Frank Breuer, Martin Parr, Mattijs van den Bosch, Ulla-Stina Wikander and of course Dirk van der Burg himself.

RECENT WORK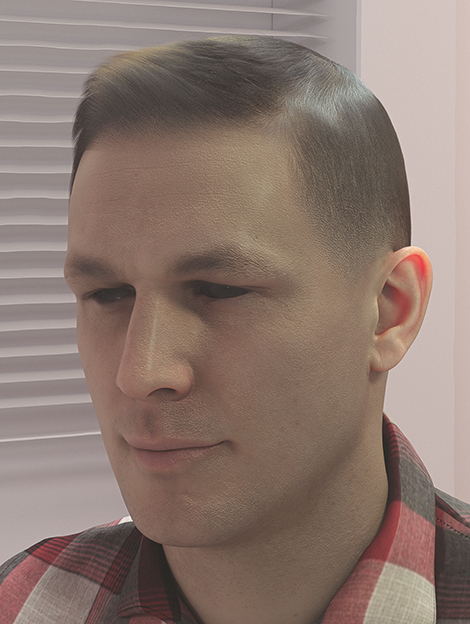 Pete Banich, 2021
Digital 3D art, C-print on fine art paper, Cinema 4D, 4DPublish, ZBrush, Substance Painter, Corona Render for Cinema4D, Affinity Photo, Luminar
Edition 10 + 1AP, © Elise Tak, 2021 - see more on Pete Banich page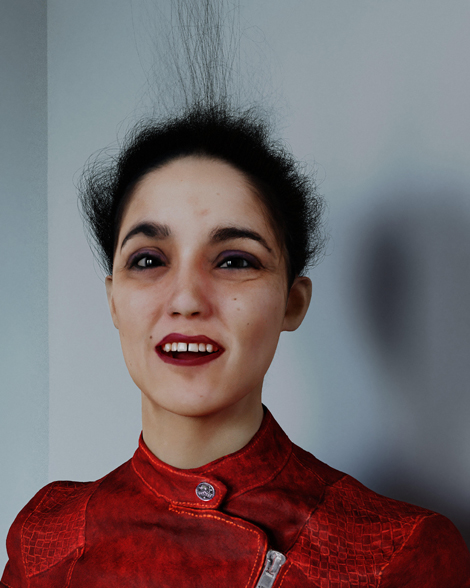 Forough Amirshahi, 2018
Digital 3D art, C-print on fine art paper, Cinema 4D, 4DPublish, ZBrush, Substance Painter, Corona Render for Cinema4D, Affinity Photo, Luminar
Edition 10 + 1AP, © Elise Tak, 2018 - see more on Forough Amirshahi page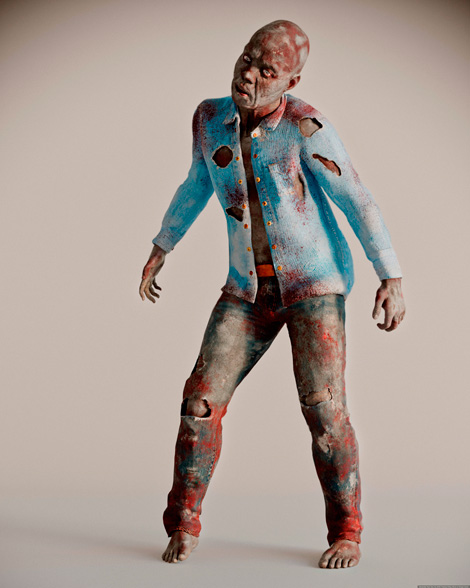 Thomas Kirby for 'The Ghost of Beestenwood' (Jeni Wright, 2015) screen test #1
Digital 3D art, C-print on fine art paper, Cinema 4D, 4DPublish, ZBrush, Substance Painter, Corona Render for Cinema4D, Affinity Photo, Luminar
Edition 10 + 1AP, © Elise Tak, 2018 - see more on Thomas Kirby page


Jeni and Naomi Wright, Pete Banich, Charlie Pep and Forough Amirshahi in 'The Ghost of Beestenwood' (Jeni Wright, 2015)
Digital 3D art, C-print on fine art paper, Cinema 4D, ZBrush, Substance Painter, Arnold for Cinema4D, Photoshop, 13x19" / 33x48cm, 2017
Edition 3 (+ 1AP) © Elise Tak, 2017